. . . remember that time when you were in Palm Springs and you thought how can I transport this architecture to my on home? This 1950's-style fireplace is your move.
To be clear: Esquire is in no way condoning you screw with your building code in the name of style. But if you were going to, this would definitely be (close to!) worth it.
We discovered you after doing a deep dive on cool fire features. There is so much out there but it looks all the same. Your products really stood out!
Customer Reviews
Write a Review
Ask a Question
02/19/2021
Justin

United States
10/10 recommend
We ended up buying a condo without a fireplace, so we immediately began our search for a remedy. Terra Flame was a company I unintentionally discovered on Instagram. I saw (in summer 2020) Terra Flame was planning to release the Lloyd Fireplace in fall 2020. While I was a big fan of the mid century-inspired design, I was unsure what to expect given this was a new product and the images of the Lloyd on the website were computer renderings. I researched their other products which were well-reviewed, and the folks at Terra Flame were kind enough to send prototype photos and videos of the Lloyd in action prior to me making the purchase. I felt I was taking somewhat of a gamble, but I'm so glad I did. This is a fantastic little fireplace. It arrived with some scratches likely acquired during shipping, but they really are not significant (or I would have let Terra Flame know). Assembly was incredibly quick and easy. The Lloyd appears well-made and is very sturdy. I wish I could attach a video to this review, because the Lloyd is beautiful in action. We thought this fireplace would just be for aesthetics, but the heat output is pleasantly significant. We absolutely love it, and so do our neighbors. 100% recommend!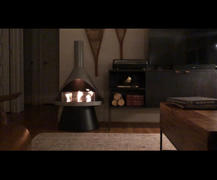 12/16/2021
Peggy-Sue F.

United States
02/13/2022
Kim H.

United States
Review
Good overall. The only problem I had was inserting the fourth screw because it would not align. I am concerned about carpet monoxide poisoning. Can you assure me that there is no danger of this when using this fireplace indoors? Should I crack a window when I am using it for ventilation?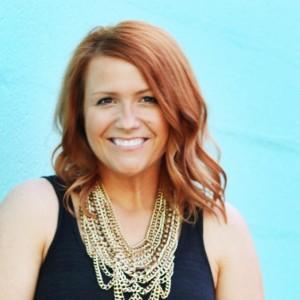 AK
03/02/2021
audrey k.

United States
01/24/2021
Dan M.

United States
Lloyd gel fireplace
Great Customer Service with Terra Flame. Packaging could be a little better. Had a 2 inch scratch on one side from metal on metal. All of the cans of gel were dented up pretty bad. Most of this is probably from UPS handling it poorly. Love the fireplace. Very easy to put together.
09/20/2022
Mason

United States
Pretty rad
Directions to put it together weren't great but it's relatively straightforward to figure out. Also, my package seemingly had no hardware. I looked everywhere and finally gave up and decided to use my own box of hardware only to find that it was taped to the side of a box later when I was breaking everything down for disposal. The above issues weren't that big of a deal, it just led to a subpar initial assembly experience and a little bit of wasted time. Aside from that I'm absolutely in love with this thing, I'm like giddy! I've especially enjoyed the crackle that it makes.
10/01/2021
Joanne K.

United States
The Lloyd is magical
I am unable to have a built in fireplace due to the big expense of adding one. It's beautiful, functions as is says, and it throws off a lot of heat. The outer shell gets hot so use common sense give safe distance from furniture and walls, and watch with small children. Assembly was simple. When it's lit it is magical and very soothing. Gel fuel has slight alcohol smell, advise burning a scented candle at the same time and/or crack a window. Get one!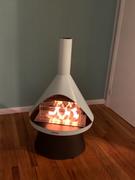 04/23/2021
Emily H.

United States
04/19/2021
Kay. L

United States
03/28/2022
Deborah B.

United States