CONNECT RELAX RENEW
Add Ambience Style and Warmth
The softly flickering flames of the Lloyd Fireplace create ambience and warmth throughout your home. Freestanding and portable for cozy get togethers in the living room, warming up the home office, or snuggling up to the soothing sounds of crackling flames in your bedroom.    
CLEAN BURNING GEL FUEL
With Soothing Sounds of Crackling Wood
Fired by environmentally friendly gel fuel, for a clean and healthy indoor Fireplace. 12 gel fuel canisters INCLUDED, emits flickering golden flames, a combined heat of 9000 BTUs, and crackles with the sounds of a real wood fire. Up to 3 hours burn time per can.
FREE STANDING AND VENTLESS
Mid-Century Modern Design
Fire can enhance every room of your home bringing warmth and a welcoming ambience. This innovative design creates a stylish and warm focus throughout your home.
EASY TO ASSEMBLE
A Modern Freestanding Design
Arrives with base, frame, metal inserts for gel fuel canisters, and a glass shield for easy assembly.
Emits a soft and radiant heat anywhere, without the hassle of plumbing or gas lines.
26 inch Diameter, 44" Height.  Set up in under 10 minutes.
Satisfaction guaranteed
We stand behind every product we make.
Customer Reviews
Write a Review
Ask a Question
10/16/2021
Simone M.

United States
10/01/2021
Joanne K.

United States
The Lloyd is magical
I am unable to have a built in fireplace due to the big expense of adding one. It's beautiful, functions as is says, and it throws off a lot of heat. The outer shell gets hot so use common sense give safe distance from furniture and walls, and watch with small children. Assembly was simple. When it's lit it is magical and very soothing. Gel fuel has slight alcohol smell, advise burning a scented candle at the same time and/or crack a window. Get one!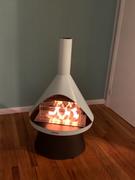 07/29/2021
Amanda W.

United States
Love it!
We just bought a new house and though I really wanted a house with a fireplace, it just didn't happen. I looked into having a traditional fireplace installed, but that would run $10K-$20K with a lot of permitting and construction and hoops to jump through, which is more than I'm ready to tackle right now. Enter the Lloyd Fireplace! It's really beautiful and sturdy/substantial and looks great in our living room. It is the middle of summer here so hasn't gotten a lot of use yet, but we had one freak cold rainstorm and I fired up the Lloyd and it heated the living room really well and was so beautiful. The popping sounds of the flame are so nice. I look forward to using my Lloyd for years to come!
04/23/2021
Emily H.

United States
04/19/2021
Kay. L

United States
03/24/2021
Ethan

United States
Product is Work in Progress but Excellent Customer Service
First off, the product is impressive. A comparable one does not exist on the market. A mid-century clean burning fire place, so you are paying a premium for the product. Mine arrived with some scratches, could tell it was not packaged correctly. Terraflame was quick to respond and offered to replace the product or keep the product with some extras thrown in for my troubles. I took the extras (discount, gel fuel pack and a touch up kit). Felt this was more than generous. Anna in customer service was outstanding, quickly resolved the issue. Once TerraFlame works out some production/shipping kinks, I expect these to be everywhere. Thank you!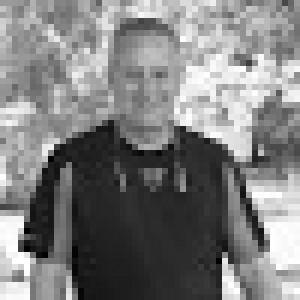 TC
03/04/2021
Terry C.

United States
Packing
Awesome getting a fire in any room easily can be moved room to room. Packing needs improvement paint off in several places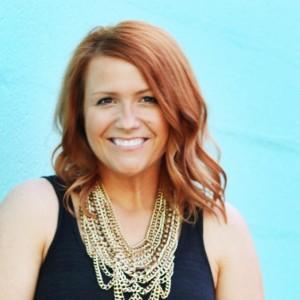 AK
03/02/2021
audrey k.

United States
02/19/2021
Justin

United States
10/10 recommend
We ended up buying a condo without a fireplace, so we immediately began our search for a remedy. Terra Flame was a company I unintentionally discovered on Instagram. I saw (in summer 2020) Terra Flame was planning to release the Lloyd Fireplace in fall 2020. While I was a big fan of the mid century-inspired design, I was unsure what to expect given this was a new product and the images of the Lloyd on the website were computer renderings. I researched their other products which were well-reviewed, and the folks at Terra Flame were kind enough to send prototype photos and videos of the Lloyd in action prior to me making the purchase. I felt I was taking somewhat of a gamble, but I'm so glad I did. This is a fantastic little fireplace. It arrived with some scratches likely acquired during shipping, but they really are not significant (or I would have let Terra Flame know). Assembly was incredibly quick and easy. The Lloyd appears well-made and is very sturdy. I wish I could attach a video to this review, because the Lloyd is beautiful in action. We thought this fireplace would just be for aesthetics, but the heat output is pleasantly significant. We absolutely love it, and so do our neighbors. 100% recommend!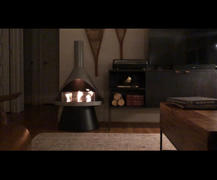 02/12/2021
Kyle

United States
Wow! Indoor Fireplace without the Hassle
This fireplace is perfect, it puts out a good amount of heat, no odor and brightens up the room. I love the crackling noise and the vintage look of the fireplace. The customer service team at TerraFlame is AMAZING! I will be a customer for life after my interactions.